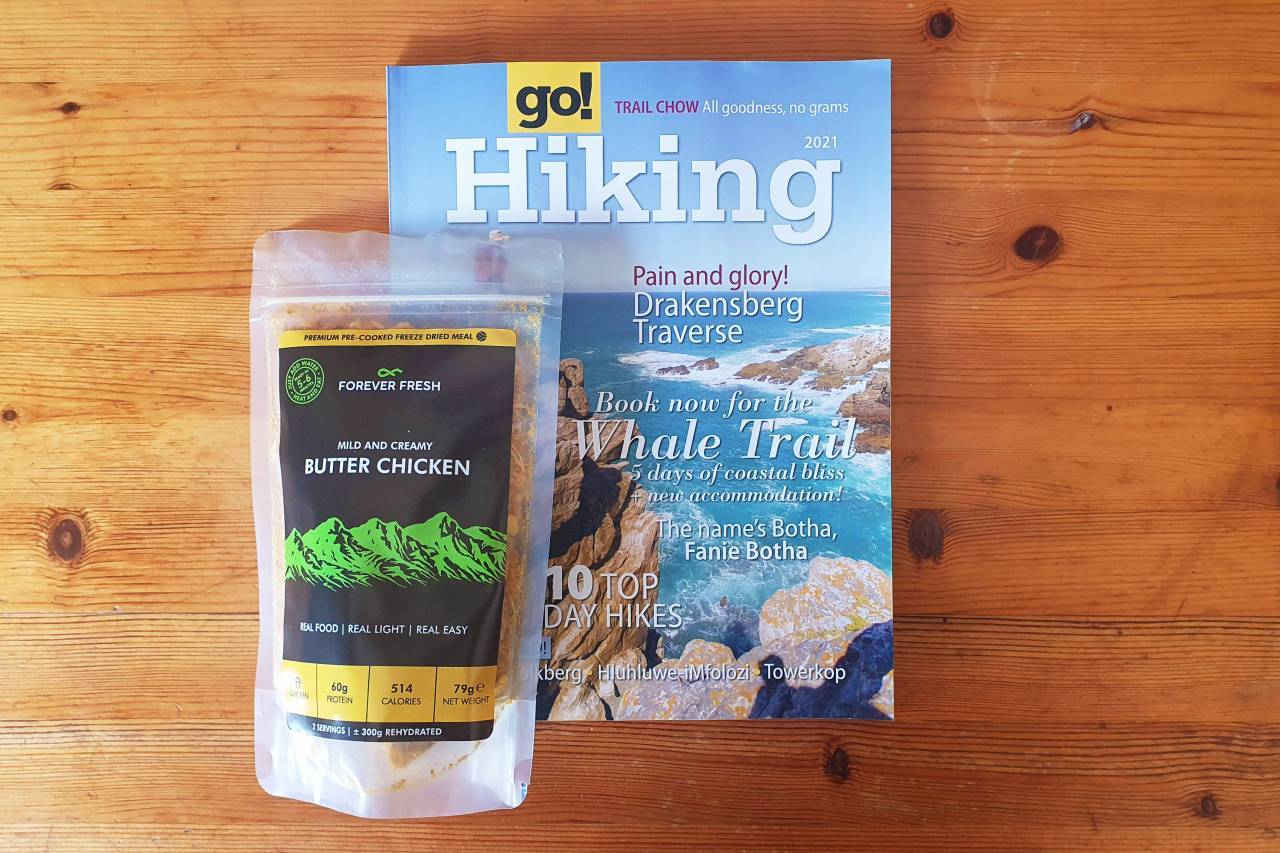 Go! Hiking Meal Shoot-Out
Renowned magazine, Go! recently tested freeze-dried and dehydrated meals for the trails. 
"When it comes to food on the trail, most hikers hate carrying the extra kilos. At the same time, food is absolutely crucial to keep your energy levels up. Freeze-dried and dehydrated meals might be the answer...We tasted some popular options" - Go! Magazine, 2021 
The criteria used to review the meals were as follows: 
Dry weight per portion 
Ease of preparations
Packaging
Information 
Taste and Appearance 
Energy (in calories) per portion 
Additives 
Variety 
Special dietary requirements 
Affordability
Forever Fresh scored 8/10! - achieving the highest score and winning overall up against some giants in the freeze-dried industry. 
Grab a copy of the magazine to read more in depth.