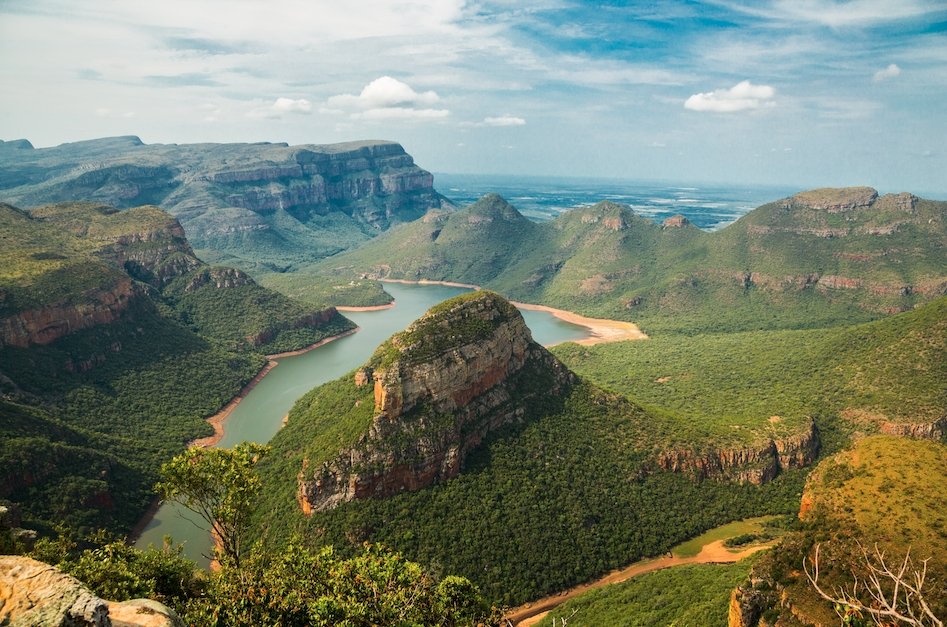 South Africa is a Country like No Other
"South Africa is the most beautiful place on earth. Admittedly, I am biased but when you combine the natural beauty... and the fact that the region is a haven for Africa's most splendid wildlife... Then I think we have been blessed with a truly wonderful land" 
- Nelson Mandela - 
Below are only some of the most beautiful and recommended places to visit. Whats your #1 bucket list adventure?  
Cederberg, Western Cape  
The Cederberg is filled with mystical stones and indigenous plants, and unbelievably moving rock art, making it one of the most beautiful places to explore. 
The Cederberg has something for everyone... camping, hiking and even wine :) 
Picture: https://www.cederberg.co.za 
Picture: https://www.cederberg.co.za/environment/khoisan-rock-art
Magoebaskloof, Limpopo
A wonderfully lush area at the northeastern tip of the Drakensberg, these misty mountains provide an amazing terrain to explore, challenge yourself and experience the beauty South Africa has to offer.
Blyde River Canyon, Mpumalanga 
One of the largest canyons in the world, Blyde River Canyon is incredibly green, being dominated by subtropical vegetation. It also includes God's Window (which cant be described accurately in words, it must be seen). A definitive must on your bucket list!
Richtersveld, Northern Cape 
A desert landscape filled with kloofs and high mountains, it is regarded as the only arid biodiversity hotspot on EARTH! Majority of the area is protected under UNESCO's World Heritage List due to its cultural values. The site is protected due to the semi-nomadic pastoral livelihood of the Nama people. It is the only area where this community still construct Haru Om, portable rush-mat houses.

Drakensberg, KwaZulu-Natal 
A World Heritage Site with unbelievable views and hiking trails for everyone! Truly one of the most beautiful and magical places on Earth. 
Tsitsikamma National Park, WC/EC
A wonderfully multi-dimensional destination with oceans, rivers, lush forests, and amazing fynbos. A wonderful hiking and adventure destination with a little bit of everything! 
Kgalagadi Transfrontier Park, Northern Cape 
 Bordering Namibia and Botswana, the Kgalagadi park is a wonderful escape filled with amazing sights and animals. 
As mentioned, these are truly only a few of the most magical and beautiful places in South Africa. There are so many wonderful, hidden gems around us. Whats your #1 adventure destination?