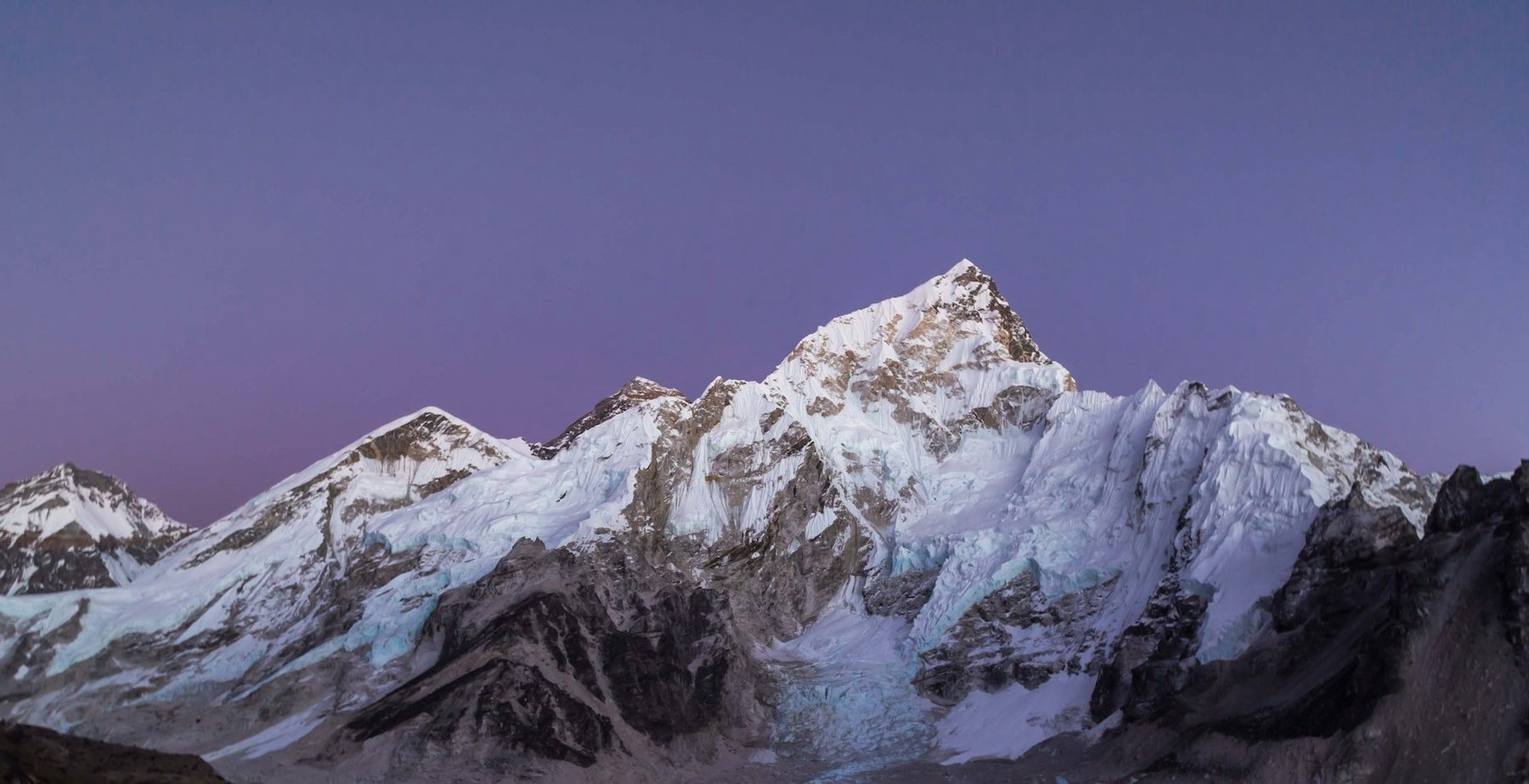 An Interview with the First Black African Man to Climb Everest: Sibusiso Vilane
FOREVER FRESH was lucky enough to chat to Sibusiso Vilane, an amazing man who embarked on an amazing journey to be the First Black African man to summit Everest! Read about his journey below.  
What made you decide to embark on this journey?
I was walking on a hike with a friend when he said that he thought I had such physical ability that he thought I could climb mountains. He later mentioned that having said that, Mount Everest had never been attempted by an African since its first ascent by Edmund Hillary and Tenzing Norgay in 1953. Before we left the conversation he ask " if you had the means to climb mount Everest would you do it?" Feeling rather embarrassed to say no after such praise, I said yes I'd do it.  I had no clue what mount Everest was. So it didn't really matter.
How did you train/prep for it?
This is another tough question to answer because for me there was no training. I climbed Kilimanjaro in 1999 and then went to the Himalayas in 2002 on what was like an assessment climb to allow me entry into the Everest team, well, we climbed two mountains which were slightly higher than Kilimanjaro. We did that in less than 24 days. So I can say I climbed two mountains in 24 days as training Everest. I kept myself fit by running in the game reserve where I was a guide until the due date of the climb. I did not have the financial means to go overseas to climb and train more. 
What was the toughest part of your adventure? 
Staying on the slopes of Mount Everest in cold, windy, snowy conditions for two months and having to wait for storms. It demanded a lot of patience and I didn't have it at the time. Twice we had to withdraw back down to base camp after being hit by a snow storm.  So it was miserable.
What was your favourite part?
The day I stood at the Top of mount Everest, 26th of May. Seeing the world stretch far and wide under my feet was magical. A moment I will live with for as long as I live.
How does it feel to have made such an accomplishment?
Looking at my background and upbringing, the struggles I faced when my parents separated when I was just three years old, makes the accomplishment to be humbling. I am very proud to have had the opportunity to show that it doesn't matter where you come from, you can achieve amazing things with desire and determination.
Do you plan on doing another big adventure soon?
I feel that once you understand adventure and are attracted to it, you never stop. Yes I have big plans. More big mountains will fall at my feet.
A huge thanks to Sibusiso for sharing his story and for being an inspiration. 
To stay connected with his journey, here are his various social media channels! 
https://www.facebook.com/sibusiso.vilane
https://twitter.com/sibueverest
https://www.instagram.com/sibusiso.vilane/