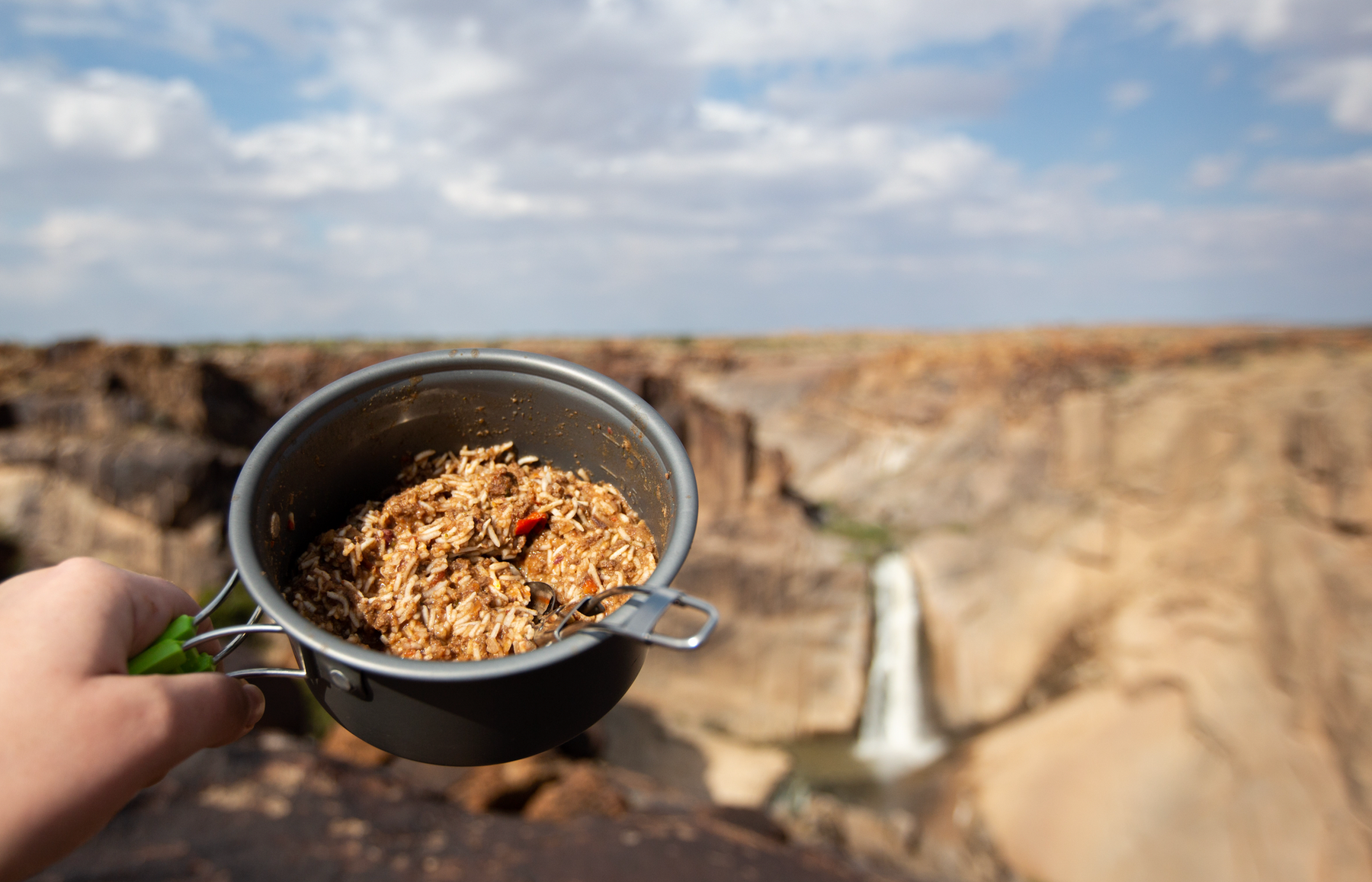 Top 5 Freeze Dried Meals for Your Next Adventure
Are you planning your next outdoor adventure in South Africa and looking for delicious and convenient food options? Look no further than freeze-dried meals! These meals are perfect for backpackers, hikers, and anyone who loves spending time in the great outdoors.
Freeze-drying is a process that removes all moisture from food, leaving behind lightweight and shelf-stable meals that are easy to prepare. All you need is hot water and a few minutes, and you'll have a delicious and nutritious meal ready to eat. Here are Forever Fresh's top 5 most popular meals for the trails:
Mild & Creamy Butter Chicken: A mild & creamy curry made with free-range Chicken, a blend of Indian Spices, Garlic, Ginger & Yoghurt
Creamy Parmesan Chicken with Basil Pesto: A rich and creamy dish made with free-range chicken, in a garlicky mushroom, sun-dried tomato and basil pesto sauce, with a touch of parmesan
Traditional Beef Lasagne: A traditional Italian dish made with layers of freshly-made lasagne pasta and savoury prime beef mince in a rich cheese sauce 
Fragrant Thai Chicken Curry: A delicious curry, made with free-range chicken cooked in coconut, lime, chilli and ginger. Spicy but not too spicy to handle! 
Classic Beef Stew: A classic South African beef stew with potatoes, carrots and mushrooms, simmered in a rich red wine gravy 
Freeze-dried food offers numerous benefits for outdoor adventurers:
Freeze-dried food is lightweight, making it easy to carry and store, which is ideal for outdoor adventures and emergency situations.

It has a long shelf life and retains its nutritional value, making it a convenient and healthy option.

Freeze Dried Food tastes great. Despite being freeze-dried food, it tastes delicious. The freeze-drying process locks in the flavour, so the food tastes as good as freshly cooked meals.

Freeze Dried food is incredibly easy to prepare. Simply add hot water, and the food is rehydrated and ready to eat in minutes. This makes it a convenient option for outdoor adventurers or emergency responders who need to quickly prepare a meal. 
Freeze Dried meals are the perfect choice for anyone who loves spending time in the great outdoors. They're lightweight, convenient, and packed with flavour and nutrition. With these top 5 options, you'll never have to sacrifice taste for convenience on your next adventure.