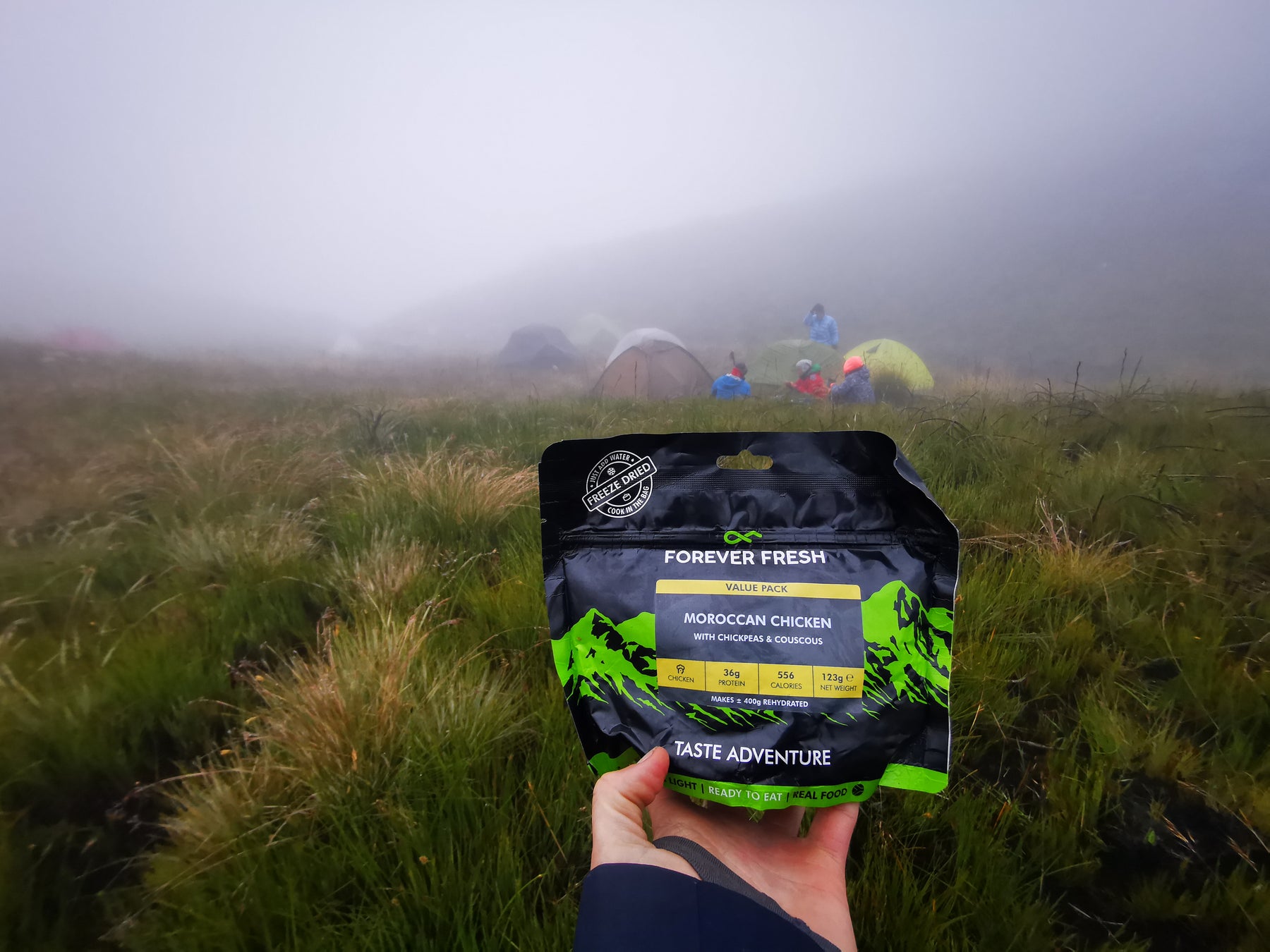 4 Reasons Why Freeze Dried Meals Are Essential for Your Next Adventure
Freeze dried meals are a popular choice for outdoor enthusiasts and adventurers who want to enjoy a hot, delicious and nutritious meal while out on the trail. These meals are lightweight, easy to prepare, and long-lasting, making them the perfect food option for any type of outdoor adventure, be it backpacking, camping, or hiking.
In this blog, we will be discussing the top four reasons why freeze dried meals are essential for your next adventure.
Convenience: When you are carrying everything on your back, weight is one of your top considerations. Freeze dried meals are incredibly convenient to pack and carry, as they are lightweight and take up minimal space in your backpack. Unlike other food options, freeze dried meals do not require refrigeration, making them a perfect hiking companion. Furthermore, they are easy to prepare and ready to eat in just a few minutes, eliminating the need for cooking gear or complicated preparation techniques. All you need to do is add hot water, wait a few minutes, and enjoy a delicious, and importantly, nutritious hot meal.

Long Shelf Life: Freeze dried meals have a long shelf life, making them an ideal food option for extended trips or long-term food storage, or if you live in South Africa, even load shedding. Freeze dried meals can last for years, making them an excellent option for emergency food storage or as part of your food supplies for longer trips. This also means you can take advantage of bulk discounts and order in advance for all your outdoor adventures; with the knowledge and reassurance your meals will last forever! 

Nutritious and Tasty: Freeze dried meals are nutritionally balanced, providing you with the essential vitamins and minerals you need to fuel your outdoor adventures. Unlike other preservation methods, freeze drying preserves the nutrients in food, by using a slow, and cold drying method; which keeps all nutrients and vitamins intact. 

Environmentally Friendly: Freeze dried meals are environmentally friendly, as they use significantly less water and energy during the production process compared to traditional canned or packaged foods. Additionally, the lightweight packaging of freeze dried meals generates less waste and is more easily recyclable than traditional food packaging.
Pro-Tip: You can return your pouches to Forever Fresh and they will be eco-bricked for you! 
In conclusion, freeze dried meals are a must-have food option for any outdoor adventure, providing convenience, nutrition, and taste in one compact and lightweight package. Whether you are going on a weekend camping trip or a month-long backpacking expedition, freeze dried meals will help ensure you have a hot and satisfying meal every time.