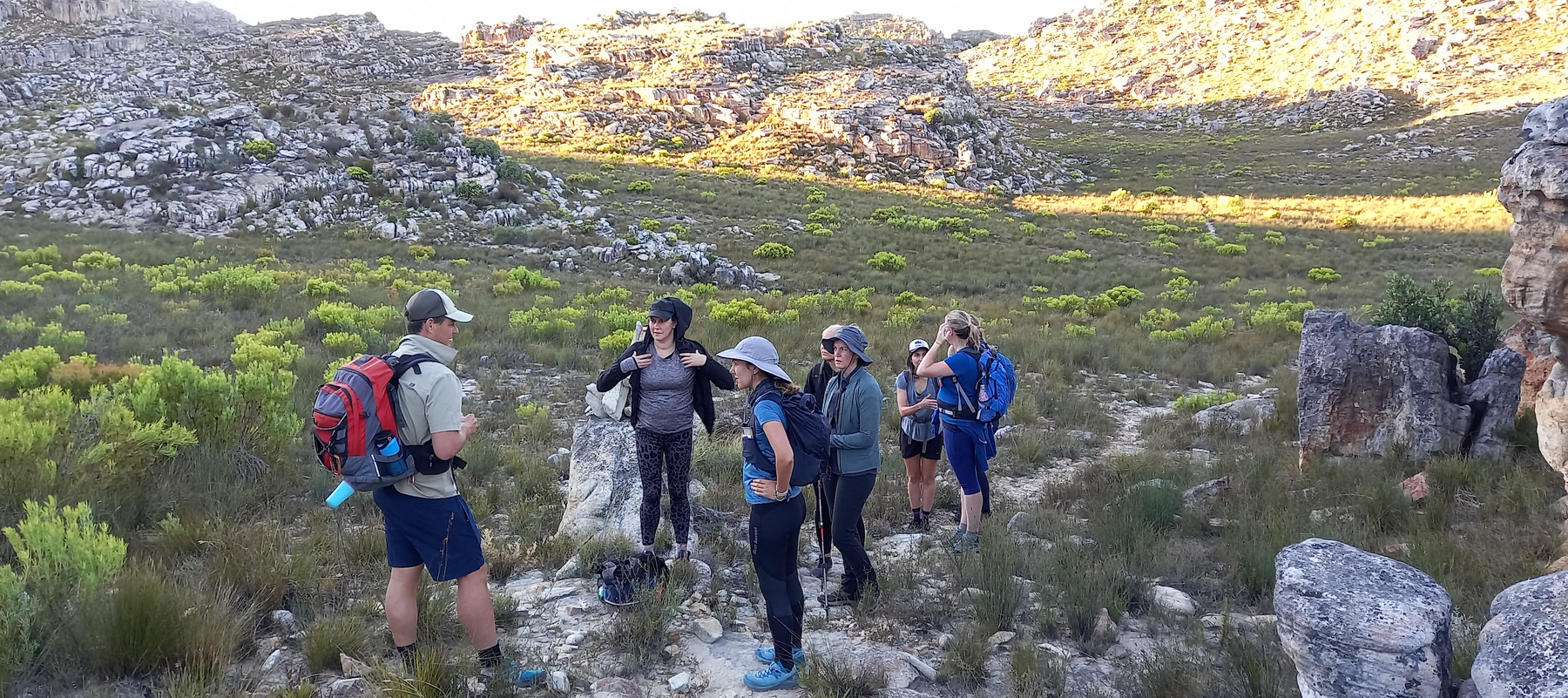 Keeping it Wild with Blake Dyason
Lockdown brought an array of challenges and emotions for everyone - Blake Dyason, an avid adventurer with a big heart, was no exception. 


Blake founded Love our Trails - an environmental organisation committed to protecting nature, with the goal of building a trail culture that encourages people to get out into nature, while respecting and caring for our environment and fellow trail users. Their mission - to protect nature and the few wild spaces remaining. They believe that the best way to protect these wild spaces is to connect people to nature through experiences that make us all value nature. 


All Love Our Trails initiatives were put on hold when lockdown hit
including trail cleanups, alien vegetation hacks and the hard work Blake
had put in to connect people to nature. He started noticing that
although all initiatives and volunteering opportunities were no longer
available for that time period, there was increased activity on his site
and a yearning from people to reconnect to the environments they were
missing from their homes.


A seed was planted in Blakes mind and he started developing a podcast that would share inspiring stores of adventures, wild places and conservation. 
Launching a podcast was harder than Blake anticipated. Wanting his
podcast to be world-class, Blake spent months perfecting every detail.
He partnered with a friend, Neil Liddell from Telltale Media, a
podcasting agency, to create an awesome listening experience.


Blake fulfilled his dream and launched Keeping it Wild on the 1st of April with Dom De Jesus - the founder of RunWest as he shares his story of running the West Coast of South Africa to see first hand the impact of mining on our coasts. 


You can find Keeping it WILD on your favourite podcast platforms
including LOT's website, Spotify and the Apple Podcast app.


Image provided by Blake 


Check out the latest episode that dropped last week! - The Roof of the World with Sibusiso Vilane. 


When Blake isn't creating a business or fulfilling his podcast dreams -
he is also a mountain guide who focuses on tailored, intimate guiding
experiences where he takes small groups of people to wild places to
connect to nature, contribute and volunteer with all things
conservation. This includes everything from picking up litter on various
trails to tracking leopard behaviour with the Cape Leopard Trust.


Image provided by Blake 


Head over to his website to join the fun and do some good.