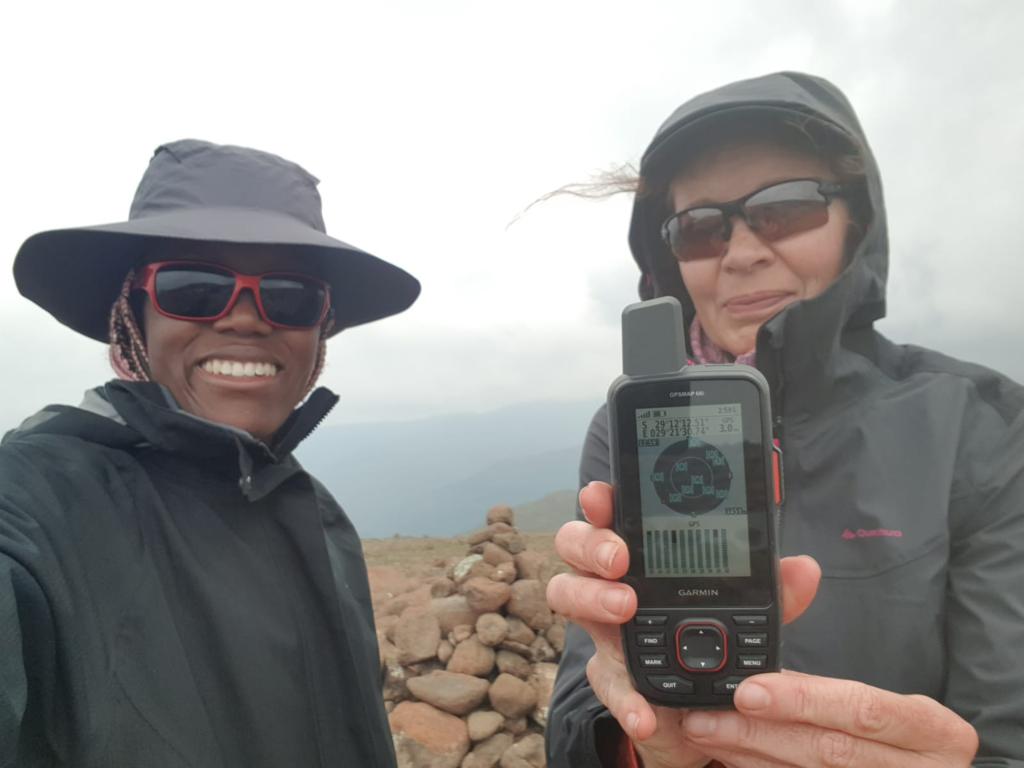 First Female Pair to Conquer 9 Peak Challenge
In March 2022, Evadnee Le Goff and Anita Musevenzo, were the first all female pair to complete the 9 Peak Challenge. 
When Evadnee and Anita approached us, we were incredibly moved by their goal and their passion for completing the challenge. We felt proud to sponsor these wonderful and driven women and provide them with meals that would give them a taste of comfort and home when the challenge got tough. Nothing could bring their energy and attitude down - every step of the way, we were inspired at their grace and humility. 
The 9 Peak Challenge began in March 2011 when Kobus Bresler successfully submitted the highest peak in each of South Africa's provinces. 
The Peaks are as follows: 
1. Mafadi - 3451m - KwaZulu-Natal 
2. Namahadi - 3291m - Free State 
3. Kwaduma - 3019m - Eastern Cape 
4. De Berg - 2331m - Mpumalanga 
5. Seweweekspoort Peak - 2325m - Western Cape 
6. Murch Point - 2156m - Northern Cape 
7. Iron Crown - 2126m - Limpopo 
8. Toringkop - 1913m - Gauteng 
9. Nooitgedacht-West - 1816m - North West 
Evadnee and Anita started their challenge on the 19th of March by travelling to Limpopo to tackle the Iron Crown first. Starting Iron Crown around 4pm and reaching De Berg at 10pm. After successfully summiting the first two peaks, the ladies drove through the night to the North West to take on Nooitgedacht-West - and again, successfully submitted - all smiles! When they arrived in Magaliesburg - they were lucky enough to spot to leopards! 
 With peak 4 & 5 done - the ladies were on their way to South Africa's highest peak - Mafadi in KwaZulu-Natal! 
An obligatory summit selfie! 
We watched the pair summit Mafadi throughout the night - staying on the edge of our seats! 
The pair commented that they were most concerned about Mafadi - a daunting climb for most. After a successful summit, the ladies began coming down Mafadi as the sun was setting. After much deliberation and consideration, they concluded that descending down Bannermans Pass in the pitch black was not an attempt they wished to test. With freezing cold temperatures and winds, the girls huddled up and camped out for the night and tried their best to find any shelter. 
As a team, there was nothing that could hold them back. They looked after each other and stayed strong. 
The ladies had made amazing progress by the 26th of March having completed 7 of the 9 peaks.
The last 2 peaks were Murch Point and Seweweekspoort Peak. 
With a final push, the ladies successfully completed all 9 Peaks on the 28th of March at 2:24pm. 
It was announced on the 30th of March that Evadnee and Anita are officially the first female pair to conquer the 9 Peak Challenge!
We are so proud of these ladies and are so honoured to have been a part of their journey.