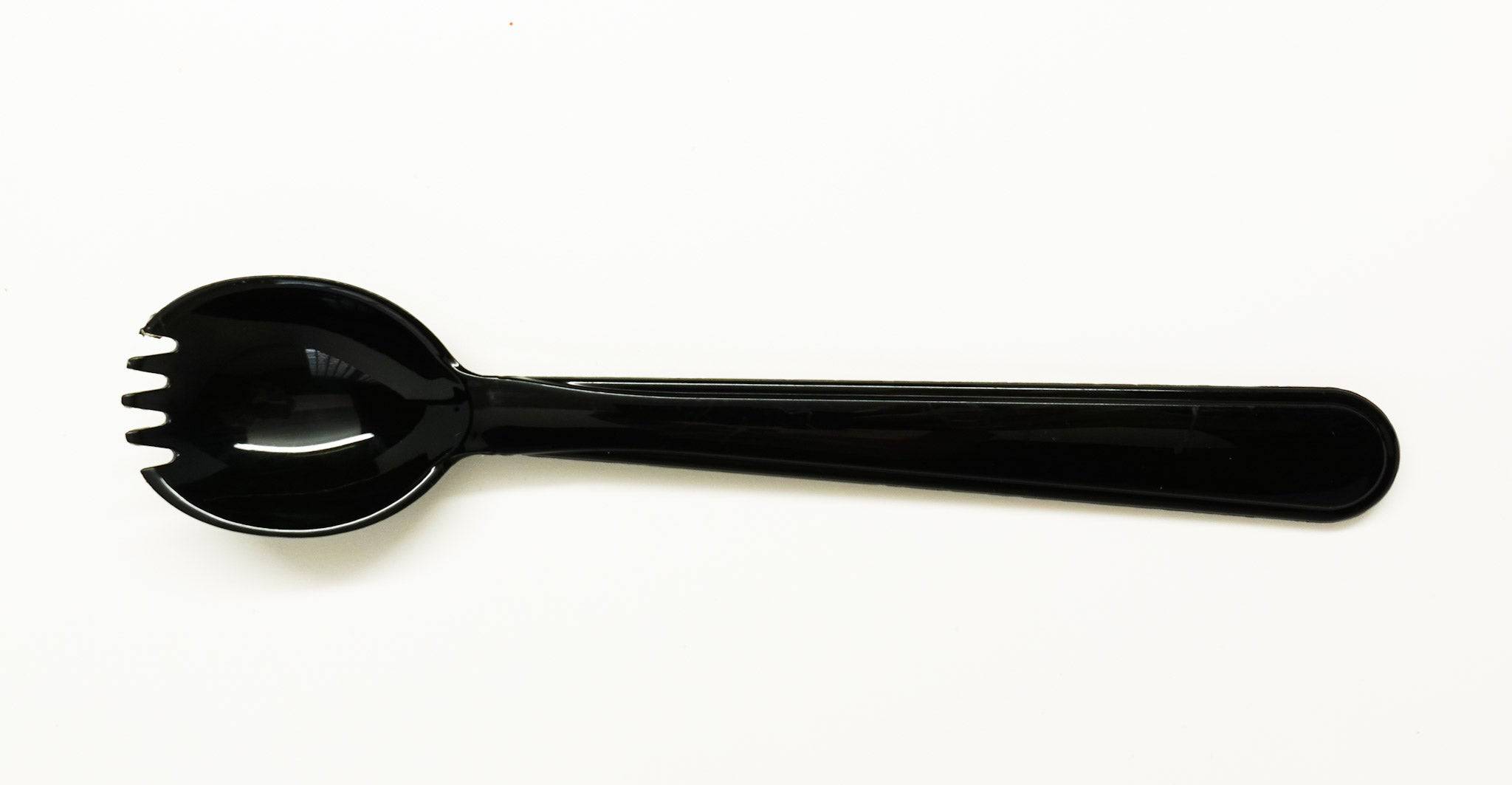 Long-Handled Spork - Black (200mm)
Can't make up your mind if you need a spoon or a fork, then the Forever Fresh Spork is just for you!

An extremely versatile hybrid form of cutlery, that fulfils both the functions of a spoon and fork in a light weight, easy to use format.
Our Spork is perfectly paired with our Forever Fresh Pouches. At 200mm long you'll be able to scrape out every bit of food without getting your hands dirty.
Made from 100% recyclable polypropylene plastic, this little wonder (weighing in at under 10g) is not only eco-friendly, but also the ultimate backcountry or emergency utensil.

WARNING: As this Spork is made with recyclable softer plastics, to avoid deformation and/or melting, do not immerse into heated contents for extended periods.
DETAILS
Food safe
Measures: 200 mm (width) x 43 mm wide (spoon head)
Eco-friendly long-lasting reusable and 100% recyclable
Weight 9.43 g
Flexible and easy to store and pack
Easy to clean and easy on the budget
Available in Forever Fresh black, this is a must-have addition to your favourite outdoor gear.