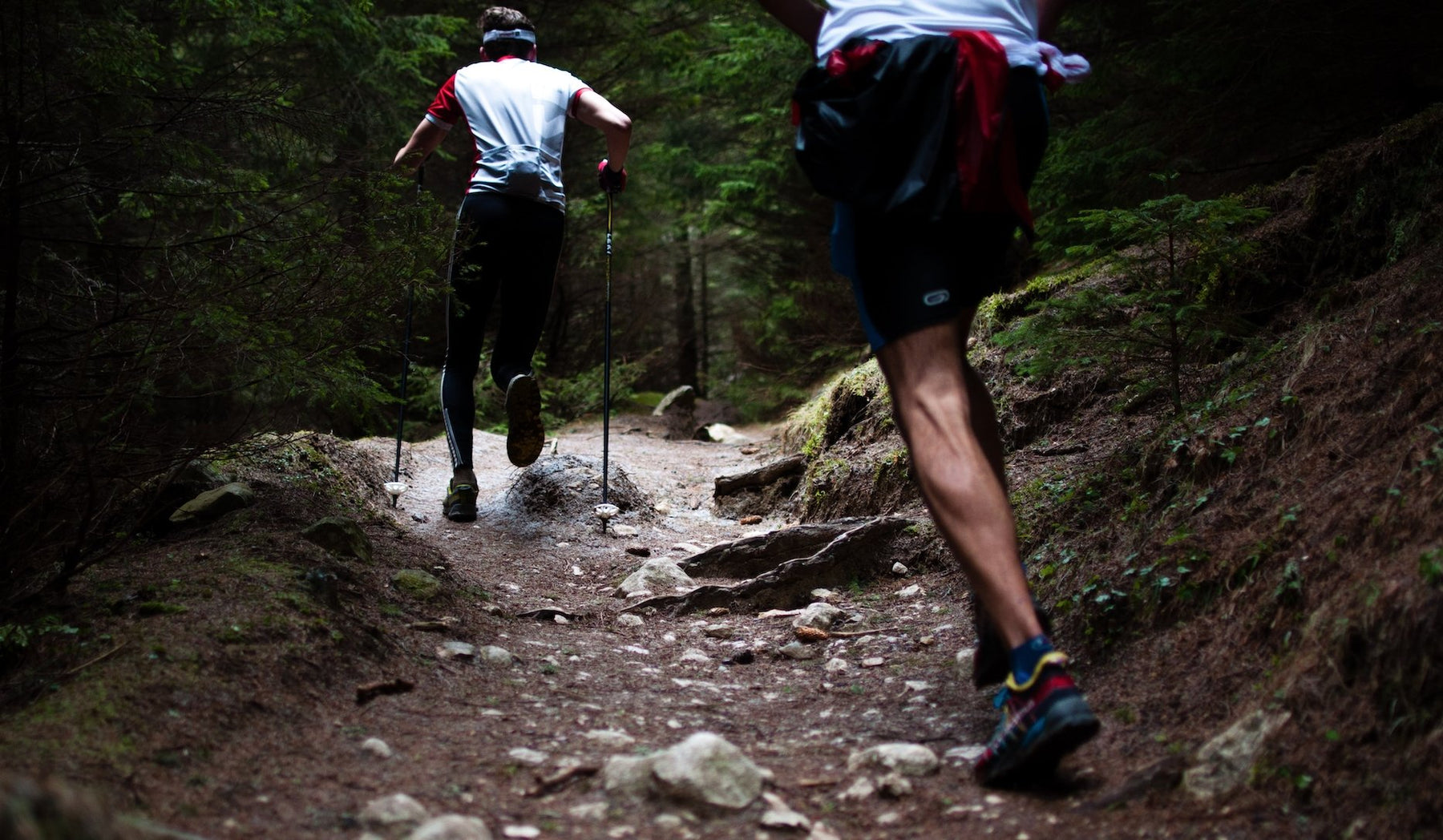 On the Run: Demetrius Van Rooyen
By: Demetrius Van Rooyen 
Hi! Im Demetrius and I am 36 year old. I have been running since 2014 after battling with a form of depression (although not diagnosed). Running has always been my escape and good therapy. It's also good to keep myself fit. I grew up without television and our parents always took us outdoors so nature and mountains has always played a big role in my life. I am very outdoors and love to explore even though I haven't traveled a lot.
I have just finished running the George 6 Peaks Challenge in the Outeniqua mountains on the 20th of March. This is my second attempt after failing to complete the challenge in January 2020 due to heaving storms and the Kaaimans river making it impossible to cross.
"I am always fascinated to do something that raise the eyebrows. I like the extreme side of life"
The George 6 Peaks Challenge consists of tackling 6 high peaks in the Outeniqua mountains over a distance of 39km or 46km depending on what route you take – I took the 39km option which is more challenging. You will also be gaining over 3000m of elevation. I finally touched the finish line in 7hr48min feeling like I had just won the lottery. It is a feeling you can't describe.
Well you may ask why I did it? Let me tell you a story….
We all face challenges in life, be it financially, family or work. Whenever I face these challenge I always look for a big mountain and use that a reference. When these giant mountain gets conquered I can face any challenge life throws at me. So, when these challenges get send on my path I always remember that giant mountain I had conquered and smile and face whatever challenge I get.
In preparation for any ultra-trail race I always read up on the route and if I can study the gpx file that gets send to me. I also read up on people's stories that have done the race. I put in a lot of training both physically and mentally. I also make sure I know my gear and fully understand the function of each item (I test it on my training runs). If I know that on the day it will rain or it will be in extreme heat, I focus mainly on that conditions in my training.
The most challenging part of the George 6 Peaks Challenge was going in with new shoes that had not been broken into (rookie mistake). Best part is definitely the trail running community in George that supported me as if I was one of their own and definitely the scenery. 
A dream I have always had is to run the Camino before I leave this planet. I have decided to focus now on my running and mainly in ultra-distances. However, I struggle financially. The races cost anything from R1000 to R5000.
_______________________
When we went on a camping trip one weekend, we met Demetrius and got to hear about his adventures and the dream of completing the Camino and more ultra-distance trail running. Being fascinated by him and his dreams, while knowing he has struggled in the past to raise funds to conquer these quests, we started thinking about how we could help him. Sharing his story felt like a good start; a way to connect with this awesome guy and get him to the mountains he wishes to be on!
We set up a backabuddy campaign for Demetrius in order to help him achieve his goal of partaking in the UTCT Special Edition run. The power of community is truly inspiring... :)  
 Here are some pictures from his experience! A wonderful placement of 7th! So proud of you Demetrius.