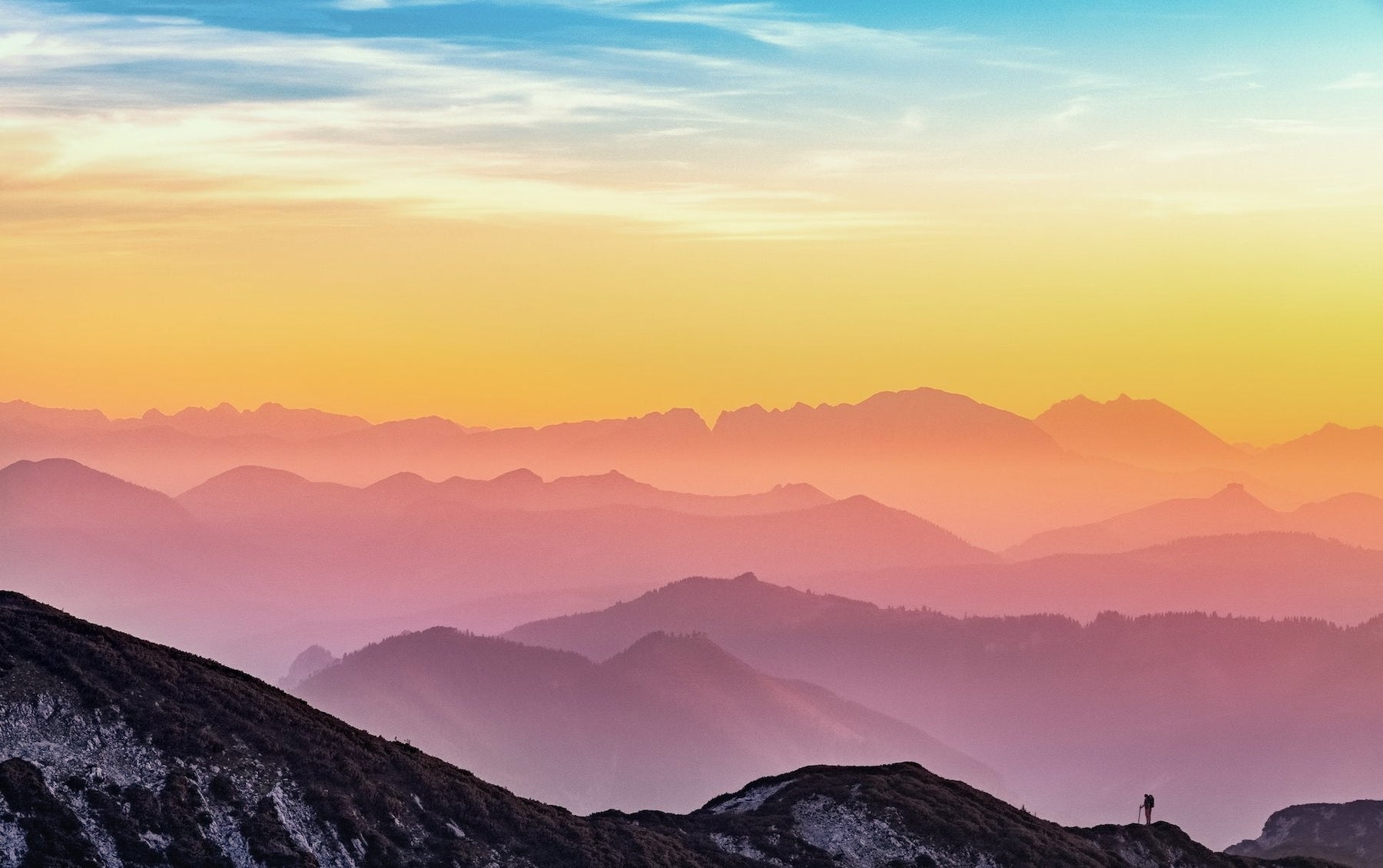 The Thru-Hikers Guide
WARNING: 
Before you contemplate doing a Thru-hike and especially before relying on this guide, please note that all forms of outdoor activities have a higher level of risk than most ordinary activities and therefore can potentially be hazardous and/or dangerous, including hiking and especially off-trail hiking through mountain wildernesses. The challenges of Thru-hiking are both physical, mental, social and financial.  
            WHAT IS A THRU-HIKE? 
A Thru-hike is loosely defined as a long-distance hike, usually in one direction over a number of continuous days. Well-known long-distance hikes, such as the AT or PCT in the USA are over 3,000km in length and can take between 5-7 months to complete. In comparison, in South Africa we have the RIM of Africa seems relatively short and easy at 56 days and 750km. Do not be fooled! The RIM of Africa is a mountain traverse mostly off trail, with substantial elevation variances that (similar to how dog years are calculated) puts the RIM of Africa right up there at the top of the challenge scale.
Successfully completing a Thru-hike will be one of the most rewarding achievements of your life and will have a transformative effect on you. You will be challenged physically and mentally and rewarded with the beauty of nature and lasting friendships along the way.
A handful of hikers have successfully completed Thru-hikes. Although each completed the Thru-hike, their choices in terms of hiking gear, training methods and food management varied considerably. To this effect, there is no single or prescribed right way – although this guide will look to provide you with some tips and advice to guide you in your preparation and the choices you will need to make.
STEP 1: DO YOUR RESEARCH
Even if you have done multi day hikes before, doing a Thru-hike is different and one will need different gear and a different mental approach, coupled with a good level of fitness and good understanding of the environment, yourself and what to expect.
STEP 2: DEFINE YOUR SUCCESS
A Thru-hike is tough yet rewarding! Be clear and honest with yourself as to your aim in attempting a Thru-hike.  Defining your success criteria as to what you want to put in or get out of the experience, will go a long way in keeping you mentally and physically on track. Perhaps your journey is more about personal exploration and less about rigid measurement. Know that the finishing line is only one measurement of success.
STEP 3: UNDERSTANDING COMMON REASONS FOR QUITTING
Not everyone that attempts a Thru-hike will finish. There are a number of reasons, beyond physical injury that can cause your Thru-hike to end. Below are some of the common reasons why Thru-hikers don't finish.
Incongruent Expectations
Seemed like a good idea at the time or romanticising the experience without truly taking onboard the degree of physical and mental effort required, will undoubtedly lead to an early departure from the trail. Failing to perform adequate research or to prepare physically in advance and to get the support of your family or be looking for a quick escape can all lead to an incongruency that will erode the foundation of your Thru-hike.
Mental Fatigue
Besides the obvious physical challenges, a Thru-hike is more mental than physical. This is particularly heightened during extended periods away from loved ones or when tired, sore, cold, filthy, wet and where there is no reprieve in sight. Strong mental fortitude and a reminder of your success criteria and motivations will assist you and, in many circumstances, make you stronger and more determined for it. In the circumstances where such challenges are confronted with a strong mental approach, what is perceived as an initial mental barrier, is nothing but the beginning of a new discovery into one's deeper resilience and untapped capabilities.
Physical Injury or Sickness
Being out in nature, especially in off-trail mountainous areas exposed to the elements, can put a tremendous amount of stress on the body. Other than strained muscles, bones and joints, there are considerable opportunities to physically injure oneself sufficiently so to end one's Thru-hike. In other, less severe circumstances, you will probably find yourself dealing with minor sprains, blisters, sun burn, gastro, flu or some degree of physical fatigue – all of which will sit on the other side of the scale of your determination to suck it up and push forward.
Family and Life Events
Sometimes life will get in the way of your plans. Know that the trail and another attempt the following year will be available to you.
STEP 4: GEAR CONSIDERATIONS
Hiking Shoe Considerations:
Although it may be possible to attempt the Thru-hike in trail running shoes (subject to an ultra-light pack weight), this is not recommended. In contrast, it is highly advisable to settle on a solid pair of hiking boots and to have a spare set to last you the full duration of the Thru-hike. It is not uncommon for hikers to go through 2 or more sets of boots over the Thru-hike. (remember to pack additional laces)
There are many opinions and choices when it comes to hiking shoes or boots. Subject to budget, the following general attributes are advisable.
Choose a boot that is 1 size larger than your regular foot size. It is common for your feet to "grow" over a Thru-hike, be this physiological or through swelling or due to socks and blister bandages. You will feel a boot that is too small especially on downhills where your toes will smash into the front of your boot and potentially lead to loss of your toenails over time.

Gore-Tex and other similar waterproof boots are moderately functional in keeping water out from the ground up, but will let water in from rain coming down. Considering the South African climate, a highly waterproof boot will also walk hotter (through less ventilation), which may lead to an increase onset of blisters.

Try get the lightest (yet durable) boots you can. Lifting an extra 1kg per foot 1 million times will add up.

Modern hiking boots provide mid-foot support with either a metal or rigid plastic shank, with the latter being lighter in weight.

Don't walk in brand new boots. Ensure you have spent time in your boots (with your backpack on).

An often-overlooked skill is how to lace your boots. A recommended video showing potential lacing techniques can be found here. This technique is particularly helpful to stop your foot sliding forward on downhills, saving your toenails and preventing blister friction.

If you have a high arch or suffer from repeat foot pain, consider some insoles to match your foot form. If not sure, an easy test is to wet your feet and step onto a flat dry surface and observe the shape of your foot (see Figure 1 below). Matching an insole to your arch will go a long way to prevent severe foot fatigue, blisters and other debilitating foot conditions such as Metatarsalgia or Plantar Fasciitis.
                                    Figure 1
Sock Considerations
There are multitudes of sock choices, ranging in different materials to thickness to lengths. Some hikers look to wear double sets, while others single. Fortunately, there are a number of manufacturers that have dedicated hiking socks, which have additional padding and support in high friction areas. An important consideration when it comes to socks, is to ensure that they are kept dry and changed out frequently.
A further tip, while on the Thru-hike, is to always take up the chance to remove your boots and socks to dry and air whenever a rest stop presents itself. Packing in clothes pegs will also allow you to dangle your spare socks off your backpack to air.
Gaiters Considerations
For any off trail hiking, the use of Gaiters is highly recommended. Ensure that the type you choose are of a high quality with rugged durability. These will provide welcomed protection from thorny brush, but also prevent sand, stones, creepy-crawlies and half the plant kingdom entering your boots.
Long Pants vs Short Pants and Underwear Considerations
This comes down to personal preference. Dedicated hiking long pants will provide additional protection against abrasion, but are warm to walk in. Short pants may give one a better feeling of nature, but your legs will regularly be scratched. Many dedicated hiking pants (shorts or longs) come with built in gussets or materials similar to Lycra, which can provide long term comfort and moisture control. This is ultimately up to personal preference.
Hiking Shirts Considerations
Hiking shirts are not meant to be fashionable and those that are will probably be impractical. Some practical considerations to consider, is to look for more modern materials that possess UV protection, antimicrobial and fast wicking properties and have a comfortable stretch factor. Some suggested choices would be lightweight merino wool or similar synthetic materials. Also consider long sleeves (that can be rolled up or removed) for added sun protection.
Mid-layer Clothing Considerations
Mid layer clothing is generally worn over a hiking shirt and under a down or similar jacket. They can also double up as sleeping "pyjamas". It is recommended to look for technical mid layers that offer lightweight, moisture and temperature control.
Fleeces and cold weather Jacket Considerations
Fleeces are generally synthetic in material, lightweight and provide additional thermal protection. They are not waterproof and need to be worn under rain jackets, or in the evenings when the temperature drops. Jackets such as down jackets are highly recommended. They are lightweight, can pack down incredibly small and will be a major comfort under cold conditions. These can be quite expensive, with down generally being more expensive than synthetic versions. Synthetics handle water better, while some more modern down versions come with Nikwax or similar treatments to protect the down from moisture damage.
Rain Gear Considerations
You will encounter rain and will often need to walk irrespective of the rain. With that out of the way, your best course of action is to ensure you have adequate wet weather clothing, which generally will at the very least consist of a waterproof jacket (with hood preferably), rain cover for your pack, rain pants for yourself and (although not essential) waterproof gloves). The simplest item are the rain pants. These are inexpensive and pack down into a tiny ball and can be easily carried. Rain jackets, depending on level of waterproofing tend to be more heavy and bulky. Although there are lightweight rain jackets (typically for runners), these are not recommended, noting that they are incapable of keeping rain out for extended hours. Bear also in mind that thinner waterproof materials will not stop water coming in – especially in the areas where your jacket makes contact with your backpack. It is advisable to take the weight penalty on a quality rain jacket comprising of Gore-Tex or similar material.
Hats and other Clothing Considerations
Buffs, beanies, scarfs and gloves can provide protection from the elements. Each will need to be considered on weight versus function basis. Having said that, Beanies are great to provide heat while sleeping. Gloves are super for cold mornings or evenings and buffs are an all-purpose item. One item that needs particular consideration is a sun hat. Peak-styled hats will provide welcomed eye relief from the sun, however one's ears, neck and face will be exposed. Wide brimmed hats counter the aforementioned but are susceptible to wind and the resulting irritation factor. Whatever the choice of head gear, the underlying consideration should always be to avoid excessive exposure to sun damage and in particular sun stroke.
Gear Considerations (Weight vs Comfort)
Other than where certain gear has already been covered above, below is a brief overview on some gear considerations and recommendations.
As a general comment, you will need to consider the compromises that will need to be made in terms of weight versus comfort. What this means, is that if you want to go ultra-light, you will need to sacrifice certain luxuries. Conversely if you want your luxuries, prepare to carry heavy.
As a general rule of thumb, most Thru-hikers elect to lean towards ultra-light and a minimalist style of hiking. Considering the time on one's feet, the duration distance and elevation changes, lighter is generally considered better. This will commonly allow you to enjoy the hike more and be easier on your body (especially your feet and knees). The main challenge with light gear is cost. To achieve low weight levels, advanced materials are generally required – which carry a cost. Subject to your budget, try get durable gear that weighs as little as possible. Where this is not possible, some of the tips below may help you shave off some weight.
Pack Solution
Often overlooked, one of the major contributors to your overall pack weight is oddly enough the pack itself. The weight of the pack will be determined by its size, materials used in its construction as well as any water proofing or frame support.
In terms of size, ultra-light packs can be as little as 30l, although some Thru-hikers have completed with 70l packs.
As an example, modern Ultra-light packs constructed of Dyneema are both lightweight, incredibly strong and waterproof and can weigh in at less than 1kg.
Although there may be lighter packs, made of thinner materials, note that the certain vegetation (i.e. in the Western Cape, Fynbos and particularly Protea forests) will cause ultra-light flimsy back packs to get ripped and easily destroyed. Always strike a balance between weight and durability accordingly.
Irrespective of your choice of pack size and weight, a solid construction with a reasonably well-padded hip belt (preferably with water-tight zipped pockets) as well as other loops and pockets to store your phone or iPod or similar will serve you well. Large side pockets that can take 1l water bottles is also recommended as these provide easy and on-the-fly access to water. If possible, seek out packs that have stretchy netting or webbing that will allow you to shove items in and out quickly and serve to air wet clothes and tents as the case may require.
Food Solution
Food is not only a very subjective choice, but an essential and vital consideration for Thru-hikers. Nutritionally speaking Thru-hikers have an above average need for a healthy and balanced diet to sustain the physical exertion day in and day out. Although 2-minute noodles may work for section hikers (who can return home in a couple of days), Thru-hikers have to make food choices, relative to certain constraints, that will keep them fit and energised without causing any long-term physical damage.
Food will be the heaviest item in your pack. Volume and nett weight of food required is subject to your overall physical make-up and energy expenditure.
Food also takes up a lot of space in your backpack. Where possible look to compress your food.
A typical hiker may need between 1-2kg of food a day, or in calorie terms potentially upwards of 6,500 calories per day. Such calories need to be quality calories that include variety and simplicity.
Due to a lack of refrigeration and wanting to ensure light weight, a number of dehydrated or freeze-dried hiking options are available. These promise to maintain a high percentage of nutrients in a convenient and lightweight form, with some even offering cook in the bag convenience – but at a cost.
Depending on your preference and diet, consider ensuring a balanced diet consisting of proteins (plant or animal), healthy fats and complex carbohydrates. You may not need any supplements if you manage to pack and consume a nutritionally balanced diet.
A classic mistake to avoid, is to eat one way prior to your Thru-hike and then another during your hike. I.e. do not try a high carbohydrate diet during your hike, when you're at-home norm is a high protein / fat diet. Try aligning your diet to what you are used to.
Try to avoid energy bars or gels (especially those high in sugar and caffeine). Although these may give you a temporary boost, the long-term sustainability is not there and will most likely lead to an upset digestive system and blowing out your Thru-hike.
Using freeze dried food options, it is possible to reduce total daily food weight to under 300g without sacrificing nutritional best practices.
Cooking Solution
Your cooking setup will usually take the form of some sort of gas burner, a fuel canister and a pot or two. There are many varieties with different fuel types and different weight considerations.
The screw-on burner (like the MST Pocket Rocket) is lightweight and highly effective. Other more efficient versions (such as the Jetboil systems) are great in terms of speed and weight, but are quite a bit more expensive.
Where possible look to get lightweight items, made from Titanium or aluminium to save weight. Additional weight saving can be achieved if you share a cooking setup with another hiker, or only look to eat out of Silicone reusable-cook bags, then you don't need a pot.
Sleeping Solution
Getting a good night's rest to be able to tackle the physical demands of the next day and the next cannot be overstated enough. Achieving this is a combination of having a weatherproof shelter, a comfortable mattress and warm bedding. Other considerations are to ensure your bed is as level as possible and free from underlying obstacles, such as rocks and bushes.
In terms of mattress choices there are basically foam mattresses and inflatable mattresses and then a variety of each to suit different budgets. Inflatable are more expensive, but pack down better. Foam mattresses are bulky but will not suffer punctures. Many hiking mattresses have a R rating – which refers to their insulation levels.
A sleeping bag or quilt to keep you warm at night is also vital. Temperatures, especially at higher altitudes and in inclement weather conditions, can be freezing and a suitably thick and insulated sleeping bag is recommended. The rating of a sleeping bag is a bit fuzzy, but generally you are looking at the temperature at which the bag will keep the average hiker comfortably warm.
It is also recommended that you consider getting a sleeping bag inner. These are typically of a silky material that will not only add an additional layer of insulation and warmth, but will also assist in keeping your sleeping bag clean.
Should you take a pillow or not?  This is not vital, and a stuff sack containing unused clothes at night may suffice. That being said, there are a number of lightweight inflatable pillows at a low cost and this may be one comfort compromise to consider.
Shelter Solution
Things to consider:
Single or Double: A double has more space for you to use to get ready and pack up when raining outside, but has a weight and pack-space penalty.

Tent Weight: Tents can add significant weight to your pack. Modern tents made from advanced materials, such as Dyneema, using carbon poles can weigh less than 1kg. If you are planning on completing a Thru-hike, an ultra-light tent is highly recommended.

Free standing or Tension tent: A free standing tent has a pole set up that allows it to stand on its own, whereas a tension tent usually makes use of trekking poles and tie downs to stretch the tent into place. The latter are lighter, but considerably more difficult to pitch especially where tent pegs are difficult to drive into mountainous rocky ground.

Different companies use different materials and methods to make their tents waterproof or water resistant. With the exception of materials like Dyneema, most tents absorb water and will need to be dried out before you can pack them into your backpack. In the circumstances where this is not possible, such tents can be stuffed into the outer pockets of your backpack or attached thereto to air dry during the day. A further downside to a wet tent is that you are carrying extra weight around. (Tip: Whenever you stop for a morning break, i.e. teatime, look to use the opportunity to find a bush or rock to splay your tent over to assist in drying).
Luxuries
Doing a Thru-hike is not all pain and suffering and small luxuries that you afford yourself will go a long way to encouraging you to complete. These may take the form of sweets, a book or a tipple of choice. Each will come with a weight penalty and this will have to be weighed up against the upside of carrying these.
STEP 5: TRAINING AND PHYSICAL PREPARATION
There is little doubt of the correlation between your enjoyment of the hike and your fitness level. With this in mind, it would be highly recommended that you look to train your body and mind for the rigours of a Thru-hike.
The sooner the better.
The best training is to simulate the actual event. This will mean getting out into nature as often as possible with your backpack on (and carrying the same if not more weight than what you will carry on the actual Thru-hike). Note that you spend a lot of time on your feet and even if you are bound to work, look to get as much time on your feet as possible. This may involve getting up more often, changing your work desk to a stand-up environment, electing to always take the stairs and so on.
If work or other commitments keep you from training in the mountains during the week, look to perform home (or home gym) exercise that look to strengthen your legs, core and overall balance. Some excellent exercises for this are body squats, lunges or simply stepping up and down off a sturdy coffee table or something of a similar height.
On weekends, look to do at least one long hike of at least 4 hours and if possible, build this up to 6-8 hours. Always train with your backpack on and seek out as many inclines and resulting declines as possible.
In the circumstances where rain looks to be preventing you from training, adopt a mindset that this is a perfect opportunity to test your rain gear and personal resolve.
Should all else fail and you find yourself with less training that what you would have ideally liked to achieve, know that a Thru-hike will get you fit albeit the hard way, with the first few days being a bit tough, but your fitness will come on strong and quickly.
Wishing you a fulfilling Thru-hike!
TIPS:
Ultra-light - Tips to reduce pack weight:
Weigh and write down the weight of each item you plan to take to ascertain totals for each category of item you plan to take. Look to make small changes (even in extreme cases, cutting off clothing labels, or cutting the handle of your tooth brush down). Re-weigh each item and category. You will be amazed how a few grams saved per item can literally shave off 10 or more percent. Repeat again until the balance of practical and desired weight saving has been achieved.

Examine each item critically from the perspective of whether the item is absolutely necessary and will be used regularly. If not set aside. Be brutal and honest.

Examine each item with a view on the packaging and see if the contents of these can be reduced to smaller lighter containers (i.e. replacing a glass spice bottle with a small plastic bottle). The same can be extended to items such as toothpaste, sunscreen or dish washing liquid. You don't need an entire tube. Only take what you need and look to replenishing when you get access to resupplies again.

Don't try to recreate "matryoshka doll" type packing within packaging within packaging. Use only what is absolutely needed. Ziplock bags may appear to be light, but add them together and they add up quickly.

Water bottles, of the type typically sold at hiking shops are heavy and unnecessary. Get a simple plastic bottle with a sports cap or screw top. These are considerably lighter and as durable.

Other than food, clothes are the heaviest item in your bag, but unlike food they don't become less each day. Take only what you absolutely need, knowing you will have ample opportunity to wash and recycle items. Get items that are multipurpose (i.e. shorts can be used to swim in as well).

When choosing food, try concentrate on sourcing quality low weight calories and avoiding (where possible) heavy items. Some examples of high calorie high weight food items, are cheese, wraps, dried meats and peanut butter. Examples of high weight potentially low-calorie items are tinned anything.

Look to take freeze-dried foods and whole-food nutritionally rich food to add to your meals. These are light weight and highly nutritious.